Hooked on Horsessm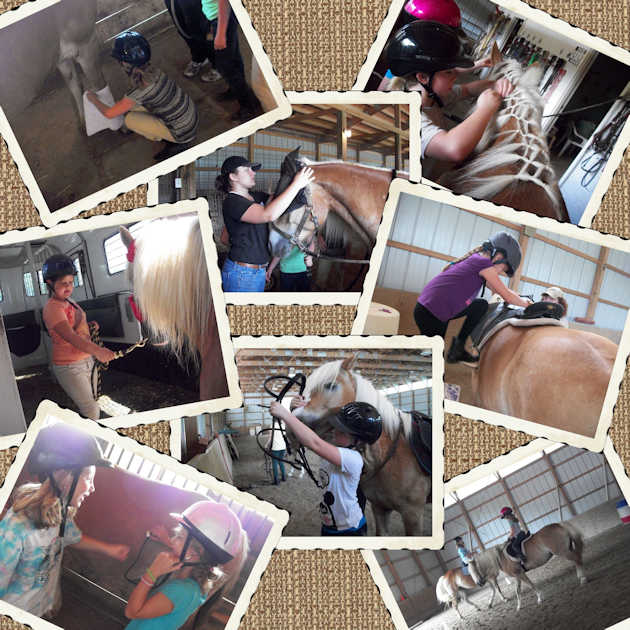 Four days of horse fun with friends!
Hooked on Horses gives your horse-crazy child a chance to work with the horses on the ground as well as the saddle.
Each day consists of three sessions that includes one riding lesson, one horse-related, hands-on learning activity, and one horse-centered craft.
Riders must be at least 6 years old and can ride independently. Riders are grouped by experience and all activities and the riding lesson are based on the rider's ability and skill levels based on Pony Club standards.
We cap attendence at 12 riders so there are only four riders at a time. Everyone gets more attention and a chance to better develop their skills.
Select one, two, or all three sessions by clicking the SIGN UP NOW links listed below the session's description. All sessions close one week before the session starts.
Click here for complete details.
Scout, churches and Youth Group leaders, contact us about arranging for a camp day or days for your group.
Horses and Leadership
July 10 - 13, 2017
Find out what it takes move a horse without using a lead line or halter, learn how to use body language with horses, and the best way to motivate a horse or another person.
Training Horses
July 24 - 27, 2017
Learn how to teach a horse new skills. Sessions will include "trick training" and skills to train a horse beyond walk/ trot/ canter. (We will used our trained horses.)