Golden Pony Club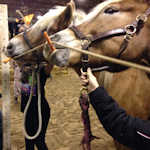 Halloween Party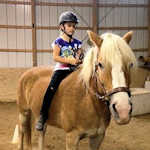 Riding Bareback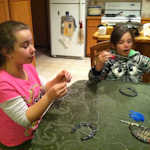 Dream Catchers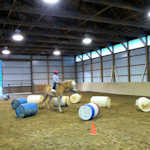 Xtreme Trail
For horse-crazy kids who can't get enough horse, join the Golden Pony Club!
The Golden Pony Club meets once a month from September through May - typically on the last Friday of the month. See sidebar for 2016 dates.
Each month has a different theme or activity. Some activities have included: riding bareback, Xtreme Trails, Game Nite, Teaching Tricks, and our traditional Halloween Party.
In January and February, when it may be too cold to ride, we get pop corn and watch a horse movie or create a horse-related craft. We've watched classic, like Black Beauty and National Velvet and created zipper pulls from our horse's mane and made a dream catcher from a horse shoe.

Sign up for our newsletter and select "Golden Pony Club" to assure notice of each month's date and theme.